WORLD'S LARGEST UNIVERSITY RANKINGS
The 2023 1st Edition of the Ranking Engine UNIRANKS.
UNIRANKS 2023 First Edition of Universities Rankings.
The new edition is based on 60% of the total indicators and 3 out of 5 data collection methods.
We encourage universities to start claiming their profiles and join the open-rank committees.
More details will be shared at the

WHERS conference

(World Higher Education Ranking Summit) at the end of October 2023. 
UNIRANKS Engine Methodology 01 Student Wellbeing, Facilities
University structure, age, type, size, quality of facilities, faculty/student Ratio.
03 Employability
Measure student success employability ratio, what they do, where they are, and notable alumni. 05 internationalization & Diversity
The ratio of international students, faculty, staff, diversity and inclusion. 07 Quality of Education
Teaching performance no.of Academics, faculty-student ratio, programs varieties, student satisfaction, etc.
09 Digitalization & Smart University
Digital integration of working, learning, and teaching, UX/UI, E-learning and online presence, web richness content, social media, etc 02 Awards
University, academics, and students excellence recognition awards (local and global) 04 local & international ranks
Current rank in multiple international organizations along with country local ranking & accreditation agency. 06 Academic & Researchers
The performance of academic researchers,  no.of researches, no.of citations, publication reviews, etc.
08 Web Impact
Web technology, quality, reputation, and strength, the behavior on the world wide web, brand reputations, etc.
10 Elite Manual Audit
Universities will be evaluated on hundreds of indicators across all of UNIRANKS's main categories.
INDICATORS INTEGRATION
UN sustainable development global goals are integrated within every main indicator in the form of sub-indicators, it is an integral part of UNIRANKS ranking engine.
Transparency and Accountability
The catalyst for driving transparency and accountability in higher institutions globally
World's biggest ranking engine
UNIRANKS is the world's biggest ranking engine that revolutionizes the field of higher education. It gives an opportunity for students to influence the ranking of their universities, based on equal treatment, high academic standards, employability opportunities, and much more. UNIRANKS meets the UN Sustainable Development Goal 4 -Quality Education and promotes inclusive and equitable quality education for all.
Open rank engine
UNIRANKS allows everyone to contribute and to be a part of this open-based project.
Utilizes 100s of millions of records
UNIRANK engine utilizes 100s of ranking factors and 100s of millions of records for more than 30K universities around the globe and more than 2.5 million academics to achieve accuracy and fairness.
Catalyst of change for higher education
This massive scale of data ensures that UNIRANKS platform is a catalyst of change for higher education globally.
Reflects the true capabilities
Serving as a pivotal tool for promoting universities' visibility. It also reflects their true capabilities and sheds light on areas that must be improved for a better quality of education.
University platform features
UNIRANKS is a free platform built to support students from all over the world, universities can claim their own profile and populate it with informative content to support students, which will have a great impact on their ranking position.
Support 60 Langauges
The system supports 60+  languages to facilitate the use of the platform and make processes of content creation, monitoring, and interaction easy for universities.
University Profile Module
Supports university profile page with rich media, content, programmes, fees, admission requirements and much more. University Ranking Module
UR's considers 100s of factors and the university can support the engine with its' data. The more data contributes to the better rank.
Academic Profile Module
UNIRANKS is the first tool of its' kind that allows you to be in touch with all higher education stakeholders locally and globally, and keeps you updated about all the events, news and trends. Connect & Communicate
UNIRANKS is expected to be the number 1 channel for generating serious leads & top contributor to the recruitment as it address every student's need.
Branding and Advertising
Promote university capabilities, facilities, programs, and majors to support students with their choices
Virtual University Booths
Utilizes the advancement of the cutting -edge technology METAVERSE to ensure equal accesss to education through the power of virtual universities.
Analytics and Statistics
The powerful insights and analytics tool is available for each university at the platform. It will allow to track key KPIs and address marketing needs correctly.
Research Performance System
UNIRANKS platform provides invaluable insights for academic researchers, showcasing progress in terms of numbers, citations, reviews, growth..and much more.
Articles, News & Event Management
The platform provides universities with an opportunity to use it for SEO articles, post news, events and maximise universities' overall reach.
Student platform features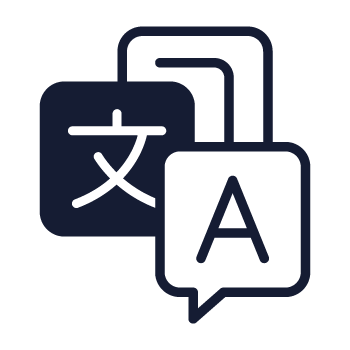 Support 60 Langauges
The Platform will support 180 countries with up to 60+ languages. It will auto-detect the country and suggest languages.
Ranking Module
An AI will list and rank universities based on the student profile preferences and student behavior to provide the student with the relevant site experience.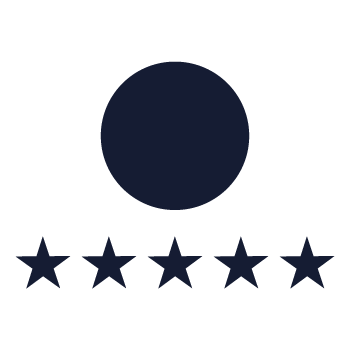 Rate my Professor, my University
A crucial UNIRANKS indicator which is students satisfaction and support, a smart and easy-to-use rating system, a student can rate his experience with academic process, evaluation, facilities, etc.
One Click Application Module
The one-click application is made to facilitate students in finding their dream university and apply with only one click to one or more universities, the platform will help to communicate and follow up application.
Community Module
Students can share their opinions, feedbacks, support each other and much more.  The platform has all the social media platforms features of LinkedIn and Facebook but is tailor-made for student's needs.
Search, List & Compare
Designed to support students beyond their preferences, the advanced search includes a poweful comparison tool that allows students to compare and choose the dream university.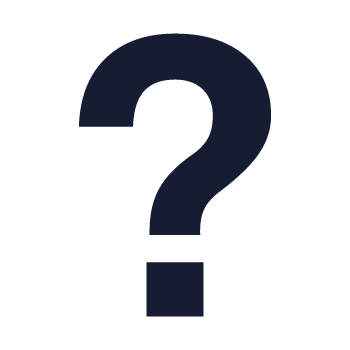 The Ask Module
The Ask module gives students an opportunity to get answers to any of their questions from academics, fellow students, psychologists and other specialists. Questions and answers will be saved in a repository.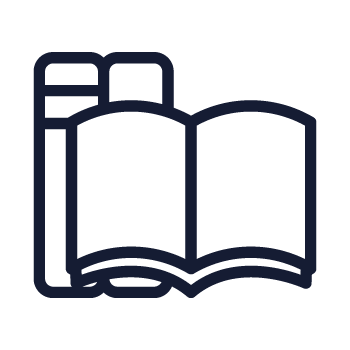 Continuous Learning
UR's AI will align with students' preferences, their current education level, areas of interest, program to offer the support and provide relevant online courses to enhance their learnings and skills.
Student (University) Ambassador
At UNIRANKS platform universities can assign one or more Ambassadors who will support current and new students. The system provides rich media & strong communication tools.
Internship, Career Placement
Students can find their dream internship and career placement at the UNIRANKS platform.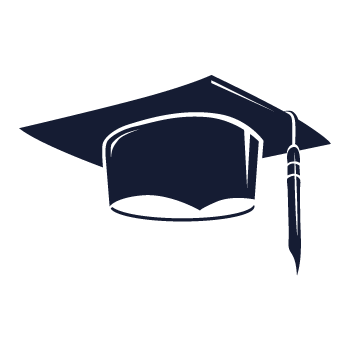 Alumni Module
It supports a continuous connection between alumni, it reflects the university's success by listing generations of alumni status in terms of what they do, where they are, and notable alumni.
Study Groups
Students connect and work together in course groups toward common goals of learning they can provide encouragement to each other to keep motivated toward the goals, The group will remain and be passed on to new students with its materials and history.
UNIRANKS Open Rank Concept
We built this platform in a way that makes it possible for everyone to contribute. One of the ideas that has already been implemented is the ranking committee.
The power of the ranking committee to Ensure Transparency and Accountability
Ranking committee: A group of elite higher education stakeholders from all over the world who can join and act as decision-makers throughout the voting process to suggest changes regarding factor weight, types, categories, subcategories, and methodologies, This concept will ensure a strong methodology and fairness, and this is why we are seeking top individuals from top institutes and organizations to join us and be part of this ranking engine, UNIRANKS.
UNIRANKS Elite Status
UNIRANKS
is a data-driven ranking engine and open ranking committees. We believe we can reach an accuracy of up to 90%, which will leave 10% that must be covered by conducting a detailed analysis and assessment by
UNIRANKS's
expert team.
Universities will be evaluated on hundreds of indicators across all of
UNIRANKS's
main categories. After the assessment, universities will be awarded Elite University status. Depending on the evaluation, universities can gain from 1% to 10% under each main category.
Elite university based on two status categories:
Colors (Platinum, Gold and Silver) the colors reflect the size of the university.
Stars which ranges from 1 to 5-Star, the stars reflect achievements and excellence.
UNIRANKS ENGINE METHODOLOGY
Learn more about UNIRANKS Ranking Methodology and be a part of it by joining the ranking committee

WORLD HIGHER EDUCATION RANKING SUMMIT
The World's Largest Higher Education Ranking Summit WHERS will bring together 10,000+ of the world's brightest minds in higher education to implement the best practices to drive your institution forward. SCHOOLS MASTER DIRECT INTEGRATION
Schools Master is a high school student support platform, it helps schools counselor and students to directly be in touch with students' dream university, the platform allows schools to arrange multiple university activities like University fairs, Career talks, Workshops, Open day, Competitions, internship opportunities, and more.

School Master is integrated into the UNIRANKS platform where it will support Schools Master with a huge number of universities from different country and programs and major varieties,

University representatives will be able to support schools students from all over the world through this integration
Sign up for
email updates
& never miss an update
Sign up for email updates about UNIRANKS including ranking methodology changes, open rank committee, and the latest WHERS event topics and speakers.